Torre Design Consortium, LTD.
Torre Design Consortium, Ltd. is a multi-disciplinary firm that has been practicing integrated disciplines of architecture, landscape architecture, exhibit design, graphic design and master planning for over 30 years.
Founded in 1980, our comprehensive design services have been utilized for projects throughout the United States, Canada, China, and Europe. Through our collaborative design approach, incorporation of green and sustainable design elements, and pragmatic technology usage we are able to consistently deliver the highest caliber of engaging designs to our clients.
We advocate a better understanding and appreciation of the importance of environmental resources and their enhancement through thoughtful, forward-thinking design.
L. Azeo Torre was the Rome Prize Recipient for Landscape Architecture, and was elevated to the ASLA Council of Fellows 1992 and AIA College of Fellows 2017, a unique tribute to his dedicated interdisciplinary practice talents.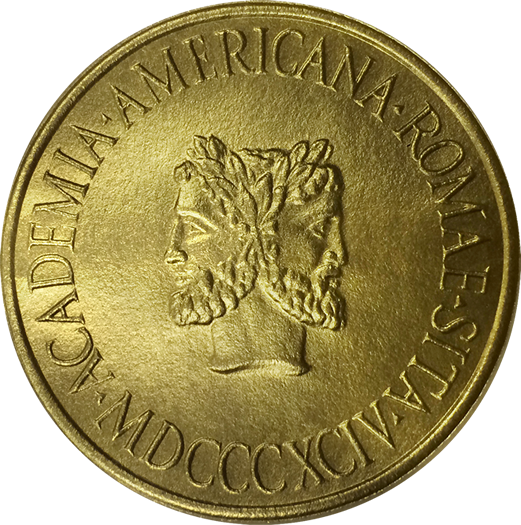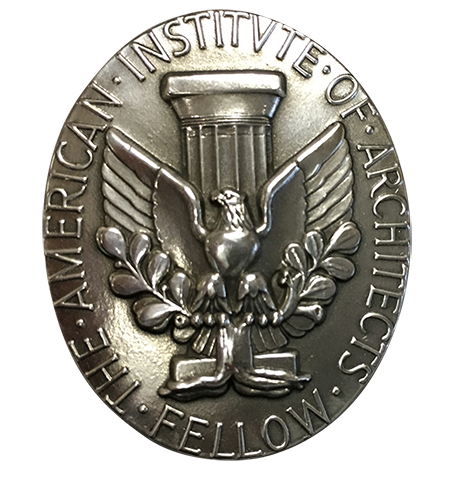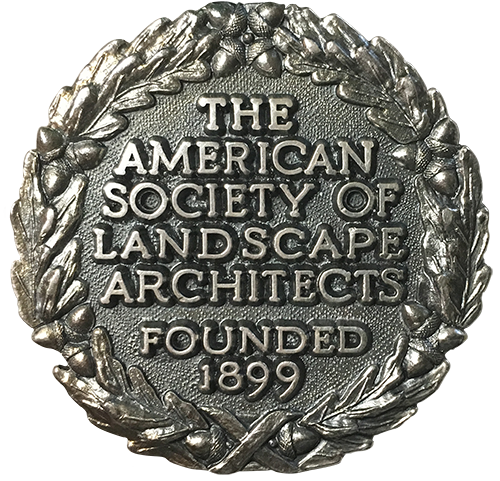 People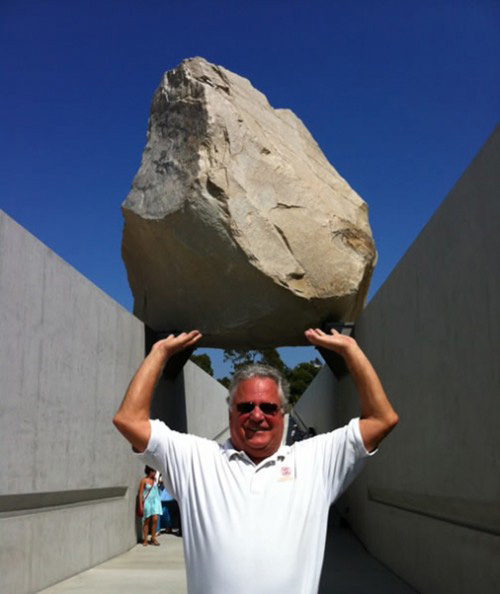 FASLA, FAIA, IIDA, FAAR, LEED AP®
As President of Torre Design Consortium, Ltd., Mr. Torre is responsible for overall firm development and operations throughout the United States and Canada.

He is responsible for the production and quality control of planning, schematic designs through construction phases of projects in the firm's New Orleans office.

With over 40 years of experience, he has been extensively involved with management of multi-disciplinary teams on countless large-scale projects throughout the United States and Europe.

Mr. Torre is a recipient of the prestigious Rome Prize in Landscape Architecture and has studied at Louisiana State University, American Academy in Rome and Harvard Graduate School of Design. He has held teaching positions at both Louisiana State University and Tulane University. He is a registered Architect in 49 states, Landscape Architect in 16 states, Interior Designer in two states, and certified Planner, as well as a published author. He was elevated to the ASLA Council of Fellows 1992 and AIA College of Fellows 2017, a unique tribute to his dedicated interdisciplinary practice talents.

Torre Scholarships have been awarded to LSU College of Art and Design students since they were established in 1990 in Landscape Architecture, Architecture, Interior Design, and Art.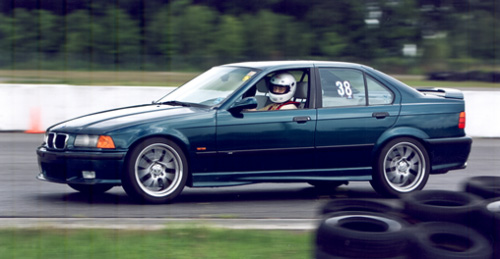 Jeffery C. Borchardt
Landscape Architect and Senior Project Manager
Mr. Borchardt has over 30 years of experience with Torre Design projects. He has managed over $600 million in projects, providing detailed project management, quality control, system analysis, cost estimating, specification writing and construction observation services that produced a broad range of projects of the highest quality. Recent project management responsibilities include the $16 million "Teton Trek" exhibit at the Memphis Zoo, $14 million Zoo Atlanta's new "Slimy, Scaly, Spectacular!" Reptile and Amphibian Complex, Zoo Atlanta's new $8 million veterinary clinic, and the new $22 million "Zambezi River Hippo Camp" exhibit for the Memphis Zoo. Mr. Borchardt has been the project manager for all Torre Design projects at the Memphis Zoo.

He enjoys problem solving, mentoring and offering direction to all of Torre Design staff, working to make every project that the office produces the best that it can be.

Project clients include: the Memphis Zoo and the City of Memphis, TN; the City of Norfolk, VA; the Palm Beach Zoo in West Palm Beach, FL; the City of New Orleans, LA; the Audubon Nature Institute in New Orleans, LA; the City of Evansville, IN; Zoo Atlanta in Atlanta, GA; City of Dallas, TX; City of Alexandria, LA and the Peoria Parks District in Peoria, IL.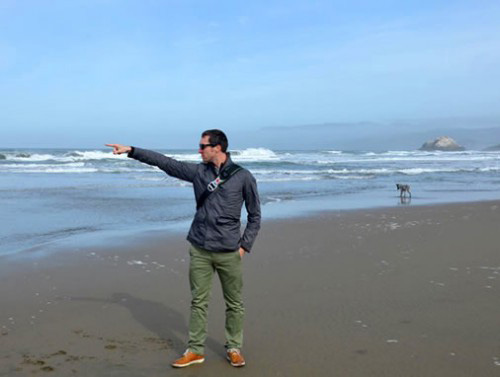 Matthew Monahan
Senior Architect
Mr. Monahan's primary experience is related to architecture and architectural theory. His graduate thesis was on the design and use of organic form in contemporary practice, which has been foundational to his tenure at Torre Design for nearly a decade. He has been responsible for design development, construction documents, and construction management on numerous large-scale projects. As Project Manager, he was responsible for the production of the 440-page set of drawings for the $34 million "Expedition Asia" exhibit for the Oklahoma City Zoo. With Phase 1 completed and open to great success, he will soon be underway with construction of the $15 million Phase 2 "Sanctuary Asia". In addition, he is project manager for the $25 million Africa exhibit in design for the Oklahoma City Zoo. He has been Project Manager for projects at the Audubon Zoo and for the Alliance for Sustainable Wildlife Center for the Audubon Nature Institute/San Diego Zoo underway in New Orleans. He was also Project Architect for Zoo Atlanta's "Slimy, Scaly, Spectacular!" Reptile and Amphibian Complex and Zoo Atlanta's new Veterinary Hospital.

Mr. Monahan is the designer in charge of the electronic presentations, animations and movies Torre Design utilizes for effective design presentations of buildings and exhibits for zoos and other facilities.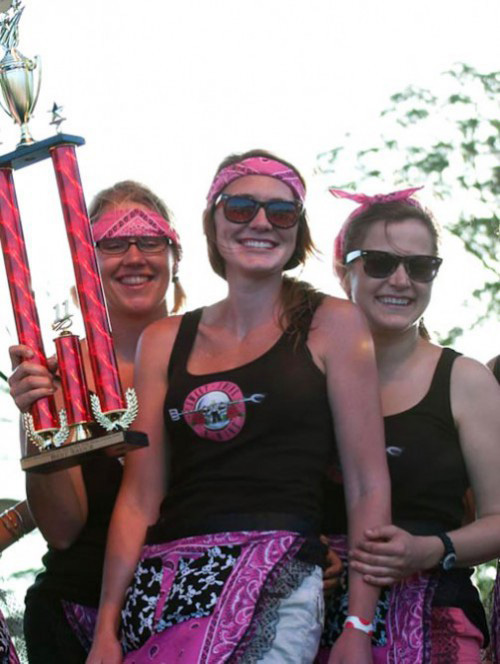 Laura Filipek
Senior Architect
Ms. Filipek earned her Bachelor of Architecture degree from Auburn University, and after living in Rome and traveling Europe, she completed her two-year thesis with the design-build program Rural Studio in Greensboro, Alabama. She is a Registered Architect, LEED Accredited Professional, and a member of the AIA and USGBC.

As a Senior Architect and Project Manager with Torre Design, Ms. Filipek was Project Manager for the University Medical Center in New Orleans, a $1 billion hospital complex with NBBJ Architects. She has completed several projects as Project Manager for New Orleans City Park and for the Audubon Nature Institute's Zoo and Aquarium in New Orleans, and is presently managing the Jaguar Jungle 2 exhibit under construction at the Audubon Zoo in New Orleans. Ms. Filipek is also a production architect for zoo projects in Atlanta, GA, and Memphis, TN.

A New Orleans resident for nine years, Ms. Filipek has been involved running local 5k races and half marathons, attending Women in Architecture events, and actively volunteering as a member of the Junior League. She is a committee member and site coordinator for Hogs for the Cause, a non-profit that provides support for those affected by pediatric brain cancer.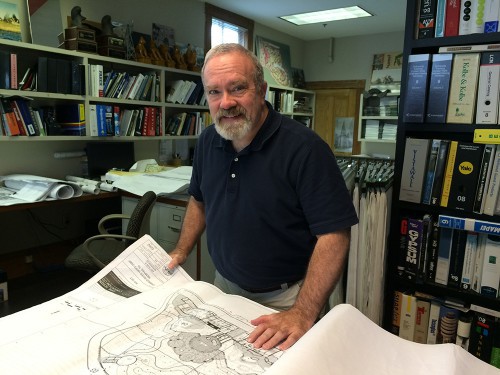 Chuck Byrd
Senior Landscape Architect
Mr. Byrd's 30 years of experience as a registered landscape architect includes design, presentation graphics, contract document preparation, construction administration and project management. He's certified as a Construction Documents Technician by the Construction Specifications Institute and earned a degree in Landscape Architecture from Louisiana State University. His current projects include the $15.0 million "Sanctuary Asia" exhibit and $25 million African exhibit at the Oklahoma City Zoo, zoological exhibits at the Audubon Zoo in New Orleans and several recreational projects at New Orleans City Park.

He has managed the implementation of contract documents with projects budgets ranging from $250,000 to $4.4 million. His clients included the United States Army Corp of Engineers; Jackson State University; Mississippi State University; and the City of Jackson, Mississippi, among others.

Mr. Byrd was the Project Landscape Architect for Mississippi State University's $2.7 million "Rec-Plex," which won The National Intramural-Recreational Sports Association's 2000-01 Sports Facility of the Year Award. He also served as Chapter President for the Mississippi Chapter of CSI and was editor of The Mississippi Speculator monthly newsletter from 2007 – 2009.

Jack Milazzo
Landscape Architect
Mr. Milazzo earned his Master of Landscape Architecture from Louisiana State University. Prior to joining Torre Design, his experience ranged from residential and commercial site design to complex public land planning projects with non-profit clients in coastal Louisiana. Former clients include the Environmental Defense Fund, the National Wildlife Federation, the National Audubon Society, and the Army Corps of Engineers New Orleans District.


As a registered landscape architect with Torre Design, Mr. Milazzo provides detailed site elements in design development and construction documents for a number of current projects.

He enjoys investigating the confluence of culture, history, and natural systems of a place that ultimately allows for inspiring and informed design solutions. Attention to detail and a passion for collaboration provided Mr. Milazzo an opportunity to serve as an invited Adjunct Professor at Louisiana State University. He recently instructed students in advanced grading and drainage with emphasis on aesthetic aspects of grading, storm-water best management practices, sustainability, and graphic representation. 


Mr. Milazzo remains an active member of the American Society of Landscape Architects and served as the liaison for the Louisiana Chapter during its Public Awareness campaign in 2012. During this time he also assisted the ASLA with its "Understory" campaign, a nation-wide effort for public awareness in landscape architecture.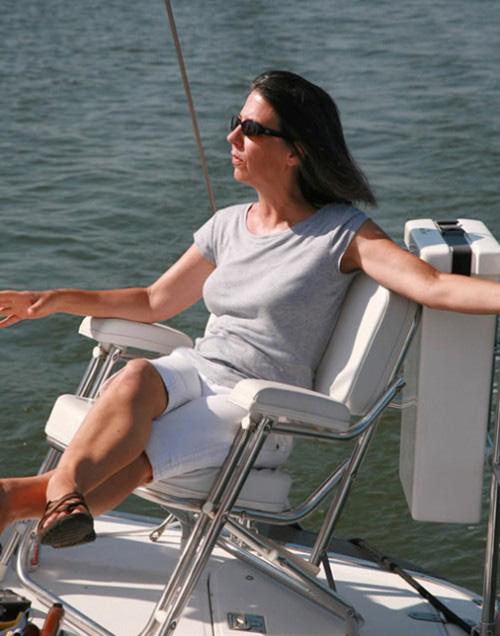 Martha Coleman
Senior Architect
With a Master of Architecture from Tulane University and over 25 years of experience, Ms. Coleman has provided detailed design components in design development and construction documents for over $200 million in Torre Design projects and is currently working on the new $16 million "Zambezi River Hippo Camp" exhibit for the Memphis Zoo and projects for the Audubon Nature Institute in New Orleans.

Ms. Coleman was the Senior Architect in charge of production of 300 sheets of detailed drawings for the $16 million "Teton Trek" exhibit at the Memphis Zoo, which includes a lodge, gift shop and restaurant. She was the Senior Architect in charge of production of the set of construction documents for Zoo Atlanta's new veterinary clinic as well as the Zoo?s new "Slimy, Scaly, Spectacular!" Reptile and Amphibian Complex.

Before moving to New Orleans over 10 years ago, Ms. Coleman worked for the architectural firm of Rafael Vi'oly Architects, and prior project experience includes the addition to the Montclair Art Museum in Montclair, NJ; the conversion and consolidation of existing structures with the new library and museum construction for the Center for Jewish History in New York City; and, the Swiss Re Corporate Office in Armonk, NY, which was published in the September 2000 issue of Architectural Record.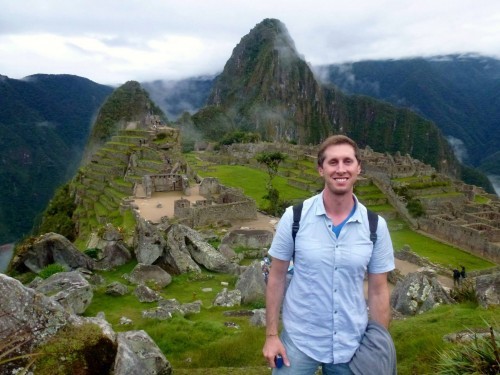 Daren Sadowsky
Architect
A Louisiana-licensed Architect in Louisiana, LEED Accredited Professional, NCARB Certificate holder.

Daren moved to New Orleans in 2002 to attend Tulane University's School of Architecture and received his Bachelor and Master of Architecture. He quickly fell in love with New Orleans and decided to make New Orleans his home after graduating.

Prior to joining the Torre Design team, with over eight years focusing on statewide projects and the rebuilding effort after Hurricane Katrina, he brings project experience which includes healthcare, educational, civic, community, residential, sports, and correctional facilities. His interest in art, set design and thematic architecture is foundational to the world of zoo, aquatic, and interpretive exhibit design.

Daren has extensive experience in electronic project production and in REVIT project delivery. He uses this technology to produce project drawings that are well detailed and coordinated between Torre Design's designs and all subconsultants.

A traveler at heart, Daren has a real passion for seeing the world and exploring its sites, cultures, art, music and cuisines. "There is so much out there to see."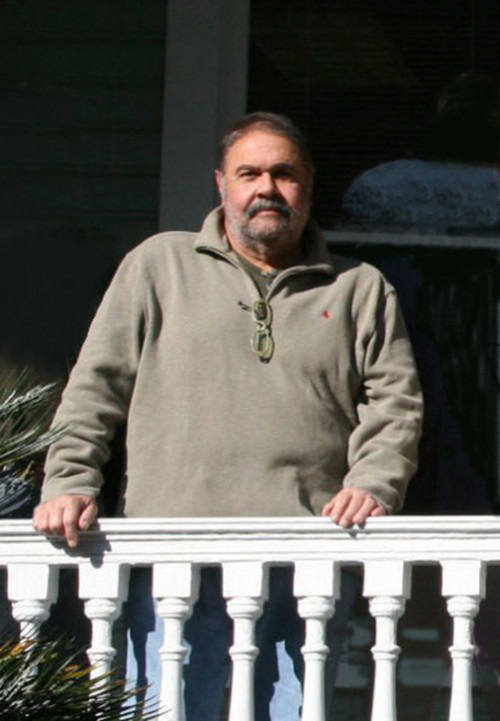 Luis Guevara
Landscape Architect
With a Bachelor of Landscape Architecture and 40 years of practical experience, Mr. Guevara's expertise is specialized in the knowledge of horticulture and the creation of master planting plans in theory and actual landscape construction and maintenance.

With each project assignment, he researches the native flora and fauna of the project location and creates detail planting plans and plant lists to address the needs of each project which include aesthetics, interpretive experience, and animal and people interactive requirements and safety. His work includes various projects throughout New Orleans including projects for the Audubon Park & Zoological Gardens, New Orleans City Park, and Longue Vue Gardens; various projects at the Memphis Zoo in Tennessee; Lowry Park Zoo in Tampa, Florida; Virginia Zoo in Norfolk, Virginia; and Oklahoma City Zoo.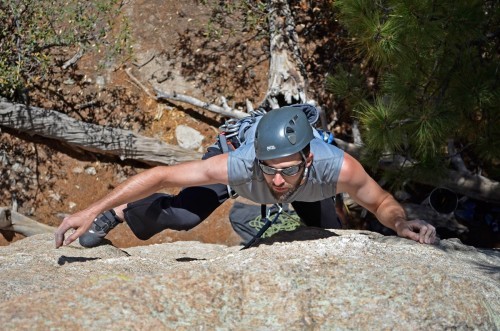 James Deroussel
Landscape Architect
A Registered Landscape Architect and ISA Certified Arborist, Mr. DeRoussel brings to Torre Design over 20 years of experience in the landscape industry. He earned a Bachelor of Landscape Architecture from Louisiana State University, going on to work professionally in Tokyo, Japan and Tucson, Arizona, for 15 years before returning to his native Louisiana. He has completed hundreds of projects across the southwest in both the public and private sector, with a focus on native habitat restoration, rainwater harvesting systems, and sustainable storm water management. A sought-after public speaker for his expertise in green infrastructure and low impact development, he has presented at professional conferences and workshops across the United States and abroad.

Project clients include: the National Park Service; the US Department of Veterans Affairs; Biosphere 2; the Arizona Department of Environmental Quality; Maricopa Regional Flood Control District; the City of Tucson, AZ; the City of Phoenix, AZ; the City of Las Cruces, NM; the City of Boise, ID; Ada County Department of Transportation; the City of Santa Barbara, CA; and, Tucson's Reid Park Zoo, among others.

An avid outdoorsman and naturalist, Mr. DeRoussel's world travels and backcountry adventures have provided an understanding of ecological systems that both informs and inspires his approach to design. In his leisure time, he enjoys cooking, playing music, and exploring the great outdoors.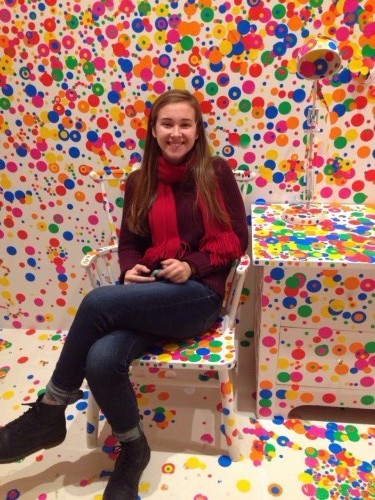 Gabby Black
Architect Intern
As a rising fifth year student at Tulane University, Gabby is about to begin her thesis project that will earn her a Master's degree in architecture. Though her hometown is Atlanta, Georgia, she has enjoyed living in New Orleans for the past four and a half years. Out of the office, she spends her time biking around and learning about the city and all it has to offer a student of architecture.

As an architectural intern at Torre Design Consortium, Gabby has worked on drawings for smaller projects and has shadowed team members to meetings. She has found Torre Design to be a wonderful way in which she can explore her passions for both animals and design simultaneously.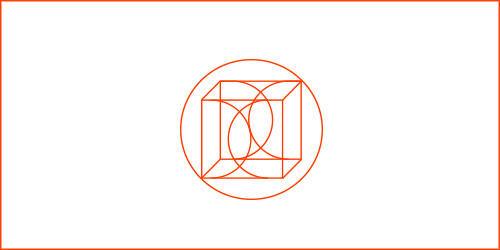 Harold Reed
Cost Estimator
Mr. Reed has provided comprehensive cost estimates for Torre Design for the last 15 years, totaling approximately $600.0 million on various types of projects.

Mr. Reed's detailed estimates consistently come within 10% of bid price.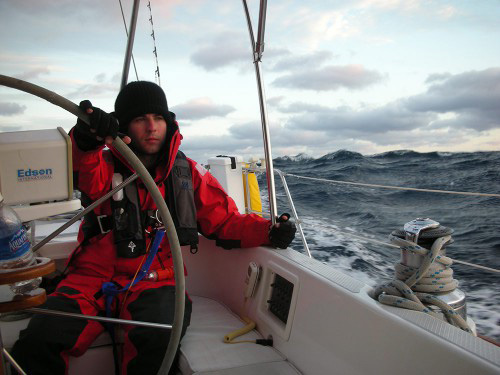 Azeo Torre
Model Builder
As an Architecture Major in Louisiana State University's College of Art and Design, Mr. Torre's talent includes creating hard model examples of certain projects requiring additional exploration.

He created working models of Torre Design's "Amazonia" exhibit for the Mesker Zoo in Evansville, Indiana, which delineated complex grading issues involving a 45'-0" elevation change, as well as models for the Entry Complex at the Peoria Zoo in Illinois. He is presently assisting with the Los Angeles Zoo master plan underway for the City of Los Angeles.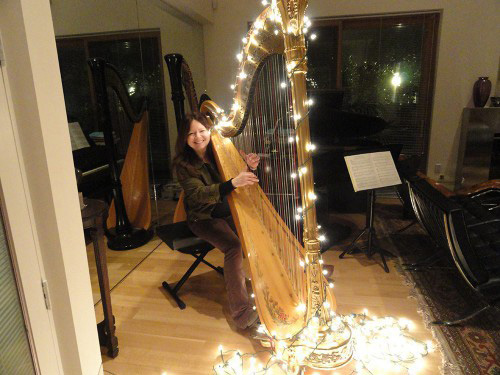 Regina Torre
Business Manager and CFOO
As Mr. Torre's partner in love and war, Mrs. Torre has been the Chief Financial and Operating Officer of Torre Design for more than 30 years. Her experience includes having overseen the financial operations of various Torre Design companies that included a general contracting corporation and a landscape contracting corporation.

As CFOO, she has managed the business of Torre Design's operations throughout 49 states and Manitoba, Canada, including staff ranging from 15-400 in number in various locations across the United States; project accounting and management for hundreds of projects throughout the United States and Canada.